While I was reading one of my favorite blogs
Pretty in Pink
(seriously check her out), she had a post that talked about something called 'Blog Hopping'. I had never heard of this before and was intrigued! So I began to do a little research about what it was. After reading and going to many blog hopper blogs, I was all in. Its such a neat idea and a great way to join a blogger community. It has a list of other blogs to check out and you follow the ones you enjoy and have them follow you back. Its a great way to share your blog and find other great blogs that you otherwise may not have come across.
I found two blogs that host blog hops that I would like to share. I love
#bbloggers
, which was recommended by
Pretty in Pink
. They are a beauty blogger site and is based out of the United Kingdom. I joined it and let me just say that there are some great blogs on their list. You can check out their site and get the information you need as well as what their rules are :)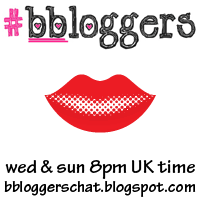 The second 'Blog Hopping' blog that I came across is
No Ordinary Blog Hop
. It is also amazing. They have lots of categories that you can check out and may be a little easier for someone who just joined the blogging world. Remember to check out their rules and information to make sure that it is a great match for you.
Its so hard to get a following base and to get attention to your site when you are new and I think that 'Blog Hopping' is a great way to get your work out there. Its also a great way to meet other bloggers and open up those communication lines. I hope that this will help someone who may be new and struggling just like me. As you can tell I write about just about ANYTHING! And while I read that this can be a big no-no, I just cant help it! This blog is about me and who I am. I love writing about everything in my life and have so many different loves that I don't just want to focus on one thing. In turn it makes it hard to get followers. So if you have any helpful information or tips that you have learned, I would LOVE LOVE LOVE to hear them.

P.S.
These are just two of the sites that I connected with best and loved. These are my personal opinions and I recommend that you also research it and see which sites you like best.